About music by EatMe
No idea what to put here. Enjoy, while you can.
After 40 years of planning a good strategy for 4-in-a-row,
it was time to spend more time on the hobby (more than fulltime work), to think about new hobbies (new more than full-time work).
I am underpaid and seriously hurt by semitic hurting sessions. This includes
my rights and freedom to develop
(unpaid by force and threats).
Absolutely required is to make very weak jokes, about the mostly nothing you could ever think off, pretentiousless,
not even putting attention to real feelings, just making sure to overdo things very well.
This all in order to laugh all the children to death, adults included.
EatMe's music is free, you can broadcast and share it with your friends as-is for non-commercial use, read the Creative Commons BY-NC-ND for legal info.
Please mention "www.eatme.pro" with your share, so people know where to download EatMe's music.
For all links to EatMe see the links page.
EatMe's music is mainly hosted by www.electrobel.nl and www.archive.org.
Please donate! Your money will be invested in the free music by EatMe. And you can also apply for being a ladybug in your next lifetime.
For remix inquiries, co-operations, usage permission and other things: contact EatMe

Still respecting my oldest of 3 form in Pi, an oldest, middle-old and youngest, (very not yet, see you in 150 years) to create a new form from the oldest..
Herman van Veen
EatMe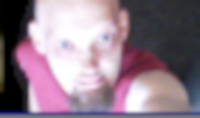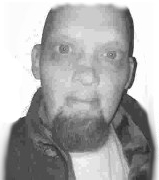 ancestor (Osaka)
Toyotomi Hideyoshi
Gear
To make music, EatMe uses the following gear:
Sylenth1 - software synthesizer, VST plugin




V-Station - software synthesizer, VST plugin




Pianissimo - software piano, VST plugin




Korg Legacy VSTs - software synthesizers / effects, VST plugins












AAS LoungeLizard Session - software rhodes/wurlitzer, VST plugin




Roland/Cakewalk Z3ta+ 2.1 - software synthesizer, VST plugin




Synth1 - freeware software synthesizer, VST plugin




MauSynth - free/donationware software synthesizer, VST plugin




H G Fortune Avatar ST - software synthesizer, VST plugin (freeware)
H G Fortune Serenity - software synthesizer, VST plugin (not available)
H G Fortune The Tiger - software synthesizer, VST plugin (not available)




Roland JV-2080 with World, Pop, Techno, Hip Hop and Orchestral II expansion - hardware synthesizer




previously used SE Electronics Magneto - studio condenser microphone




M-Audio Keystation 88ES - MIDI keyboard




Lexicon MPX100 - hardware effect processor
Stagg P250-SB - electric bass guitar
previously used Stagg BC300FL-BK - fretless electric bass guitar




FreeVerb2 - freeware reverb VST plugin
BassChorus - freeware chorus/flanger VST plugin




VFlanger - freeware flanger VST plugin
SupaPhaser - freeware phaser VST plugin