1 potato born
- 100% peek time for 2 female feminists -
peek 100% of time
and
all plants died
ref
the
organisation for feminism 4.5
The most attractive remains non fatal and plants a far away new plant from roots of a sustained remaining sustainable plant every day.
I am in no position to develop from my fractionable power in my position. Let's therefore stay and guarantee to the base of soil and plant for all and any time to develop constructive base requirements for development. I have no use for post-proponing overloading fractional use and capabilizing what you would not per only just plant some good nature around would be achievable in perception for any future conscidence.
developer of force -
"We came from under water plant"
vopcra
e
Love don't live here anymore? They took the key, this is my last chance to leave and find a new. Please don't let me be asleep yet, try to let me be there with you awake and then later asleep with you, as long as possible, even if for 3 months, biologically best.
I need a new house. You know exactly where I am. Get close on time, and let the ladiex be strongest.
Protect your older and younger sisters, your older and younger brothers, to let them be awake with you, tell them there is no other time for you and the then elderly reborn to have no other options, just to let it then be the long enough and right time for you, me, and them. Don't try to give it a bad name, and be close, awake, and use the right time to let it, we want to make it good together, awake, be there for you, we want to make it happen. We need each other, rightly, women. Thanks, the men of de man, meneer Love. To let and to enjoy.
This is EatMe's free music website. Download all free music and song projects and freeware software by EatMe on this website.
To resolve that hopelessness in life.. Stay positive, make fun.
More info about your choice...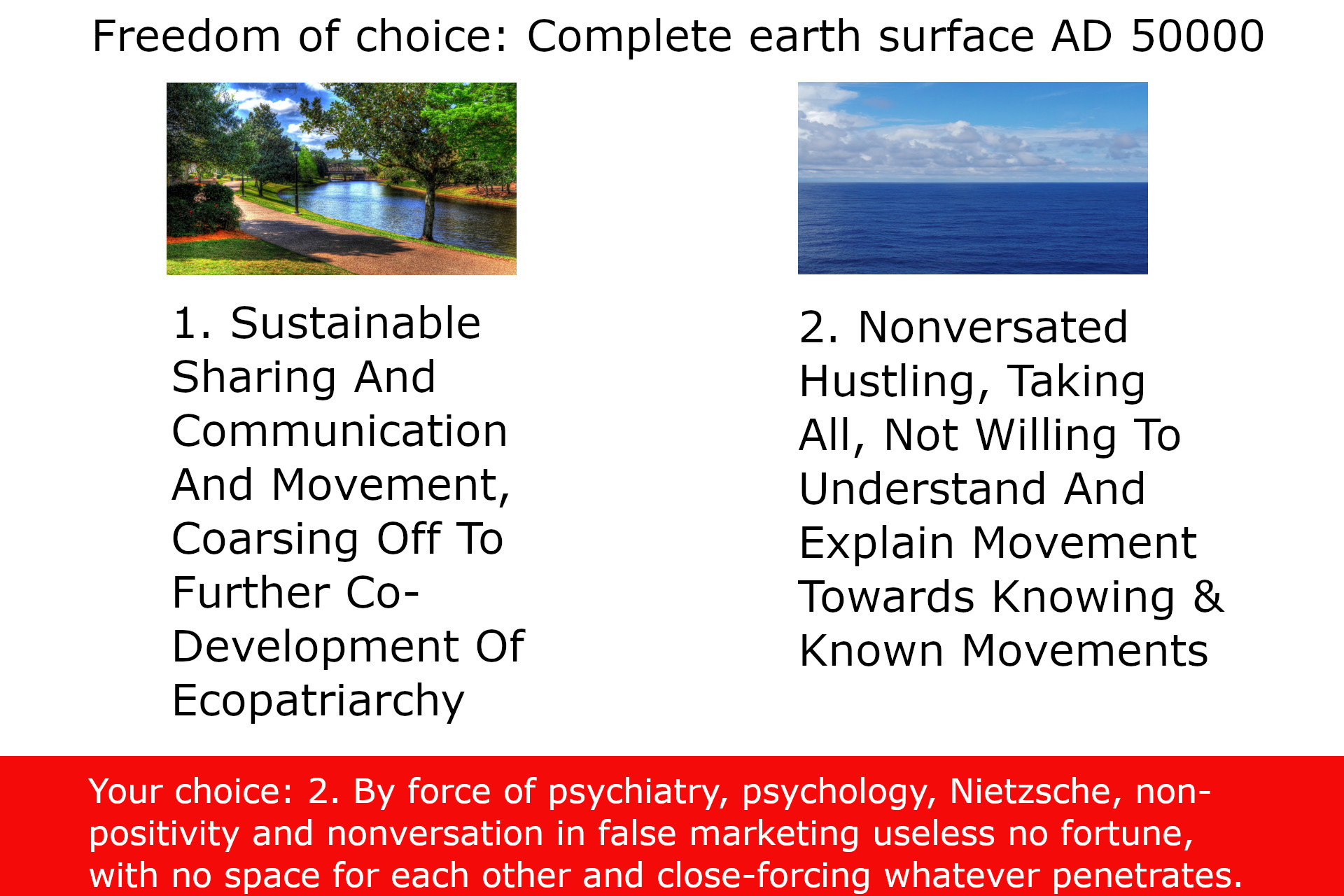 This site will maybe not disappear in 2024 because of financial problems (binnenhalen.com is dead)..
Play and download free music by EatMe: here
Free to share - legal info:
All music by EatMe is licensed (CC)
Creative Commons BY-NC-ND
with respect to personal licenses granted and other licens(e)es.
Not for commercial use or derivatives without
permission
.
Freeware by EatMe
Freeware by EatMe on the
software page
All music here by EatMe is for free download..
Keep rocking! Enjoy, share the funs, buns..
Continueing to
verhaaltje
...
Stop looking at my bottom.