I feel deserted.
A plant grows 1-2-3-5-8 or 1-3-5-8 to extention. Says your plant.
Plant a plant, every day of your life. For only a minute.
Welcome on this website with
free music
and
freeware
by EatMe.
Deleted! So.. lost all music and science in 180 years. Make something excellent within (mostly wasted) time..
New
/graphics/infinite-for-web
on the
music page
with
easy example and manual
..
New: ChordLord.. and translations:
A tool for
Renoise 3
to play and record 235 chord types in all scales and notes.
This tool serves chords into the Pattern Editor when record mode is on, and previews chords using OSC server when record mode is off.
More info
in the manual
and on the forum topic
here
.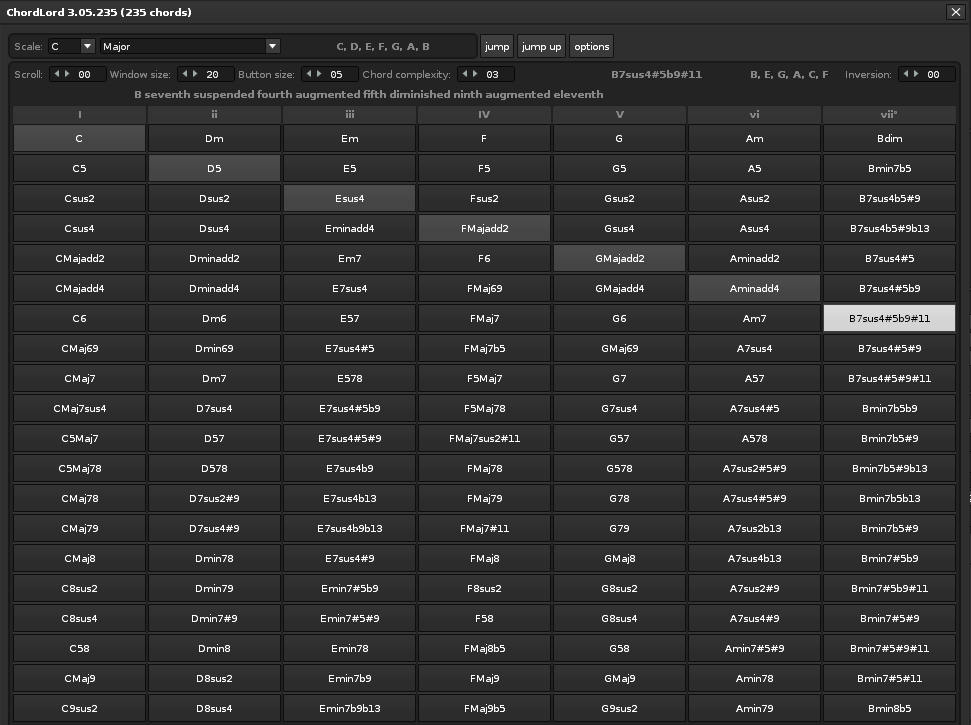 The latest releases are
Twice Upon A Time
and
Phonkel
.
More new music has arrived!
Rock Your Boat
by EatMe, drum and bass with computer voicings..
Also new is a
Night Riders - Sombre Danse (Disco Mix by EatMe)
with French female vocals.
More by EatMe is
Que Danso
, latin jazz, bossa nova, samba, salsa, rhumba, house music.
There are 2 wonderful
new mixes
of
Wimming Luv
and
Penthouse New Mexico
, mixed and mastered by Anton Orlov of
website VeryWellProject.com
.
In 2021, a
new album: EatMe - Digital Music
(50 tracks) can be found on
Youtube
.
A new song for listen and download is
Song For Today
, house music.
Also new are
Wimming Luv
, love music,
Ask For More
, bossa nova, house, and
Mobilum
, trip hop, chillout.
An earlier release is
Bossa Bien
, piano house.
Prior to this,
Aluf
and
Penthouse New Mexico
, both bossa nova, were released.
In 2019, released album
Best Of So Far (1997-2019c)
containing 135 tracks..
New in 2021: another
website example
for if you need a website.
Music by EatMe
More than 345 free tracks by EatMe on
the music page
.
Free to share - legal info:
All music by EatMe is licensed (CC)
Creative Commons BY-NC-ND
with respect to personal licenses granted and other licens(e)es.
Not for commercial use or derivatives without
permission
.
Freeware by EatMe
Freeware by EatMe on the
software page
.
All music by EatMe on the music page is for free download..
Please donate to EatMe.
Keep rocking. Enjoy, share the funs, buns.
Stop looking at my bottom.